"Listening to stories widens the imagination; telling them lets us leap over cultural walls, embrace different experiences, feel what others feel." Elif Shafak builds on this simple idea to argue that fiction can overcome identity politics.
Elif Shafak has published 14 books, ten of which are novels, including: The Bastardof Istanbul, The Forty Rules of Love, Honour, a memoir Black Milk and her most recent novel, The Architect's Apprentice. Her books have been published in more than forty countries. She has over one and a half million followers on twitter: @elif_safak. Critics have named Elif Shafak as "one of the most distinctive voices in contemporary Turkish and world literature."
Shafak blends Western and Eastern traditions of storytelling, bringing out the voices of women, minorities, subcultures, immigrants, and global souls. Defying cliches and transcending boundaries, her works draw on different cultures and cities, and reflects a strong interest in history, philosophy, culture, mysticism, Sufism and gender equality. Her nonfiction covers a wide range of topics, including belonging, identity, gender, mental and cultural ghettos, daily life politics, multicultural literature and the art of coexistence.
She is an active political commentator, columnist and public speaker and has written for international daily & weekly publications, including The Guardian, The New York Times, Die Zeit, La Repubblica and The Independent.
Elif Shafak's nonfiction covers a wide range of topics, including belonging, identity, gender, mental ghettoes, daily life politics, multicultural literature and the art of coexistence. These essays have been collected in three books, Med-Cezir (2005), Firarperest (2010), Şemspare (2012). She also writes lyrics for rock musicians in her country.
Her numerous honors and awards include: International Rising Talent, 2009; Ambassador of Culture Action Europe Campaign, 2010; Chevalier of the Order of Arts and Lettres; Longlisted for the Orange Prize (2008); longlisted for MAN Asian Prize (2012); shortlisted for the Independent Foreign Fiction Prize; longlisted for the IMPAC Dublin awards (2012). Last year she sat on the 2013 judging panel for the Independent Foreign Fiction Prize and this year on the judging panel of Sunday Times Short Story Award.
She is a member of Weforum Global Agenda Council on The Role of Arts in Society and a founding member of ECFR (European Council on Foreign Relations). Graduating from the program in International Relations at Middle East Technical University, she holds a Masters degree in Gender and Women's Studies and a Ph.D. in Political Science. Her thesis on "Islamic Mysticism and the Circular Understanding of Time" was awarded by the Social Scientists Institute.
TOPICS:
— The Politics of Fiction
— Belonging and Identity: What Role Do Art and Literature Play for Redefining Women's Rights?
— Is There Room for Creativity in the Corporate World?
— Innovation/Creativlty in Today's World
— The Art of Storytelling
— Bridging the Gap Between East and West
— Can tailor presentations for sponsor's needs.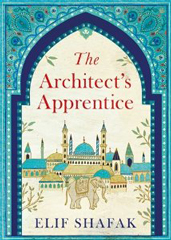 The Architects's Apprentice
Turkey's preeminent female writer spins an epic tale spanning nearly a century in the life of the Ottoman Empire. In 1540, twelve-year-old Jahan arrives in Istanbul. As an animal tamer in the sultan's menagerie, he looks after the exceptionally smart elephant Chota and befriends (and falls for) the sultan's beautiful daughter, Princess Mihrimah. A palace education leads Jahan to Mimar Sinan, the empire's chief architect, who takes Jahan under his wing as they construct some of the most magnificent buildings in history. Yet even as they build Sinan's triumphant masterpieces, dangerous undercurrents begin to emerge, with jealousy erupting among Sinan's four apprentices. A memorable story of artistic freedom, creativity, and the clash between science and fundamentalism, Shafak's intricate novel brims with vibrant characters, intriguing adventure, and the lavish backdrop of the Ottoman court, where love and loyalty are no match for raw power.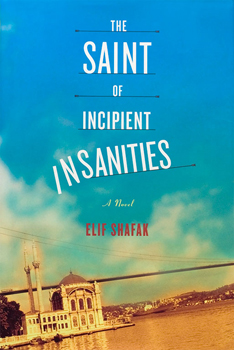 The Saint Of Incipient Insanities
The American debut of prizewinning novelist Elif Shafak. Saint of Incipient Insanities is the comic and heartbreaking story of a group of twenty-something friends, and their never-ending quest for fulfillment. Omer, Abed and Piyu are roommates, foreigners all recently arrived in the United States. Omer, from Istanbul, is a Ph.D. student in political science who adapts quickly to his new home, and falls in love with the bisexual, suicidal, intellectual chocolate maker Gail. Gail is American yet feels utterly displaced in her homeland and moves from one obsession to another in an effort to find solid ground. Abed pursues a degree in biotechnology, worries about Omer's unruly ways, his mother's unexpected visit, and stereotypes of Arabs in America; he struggles to maintain a connection with his girlfriend back home in Morocco. Piyu is a Spaniard, who is studying to be a dentist in spite of his fear of sharp objects, and is baffled by the many relatives of his Mexican-American girlfriend, Algre, and in many ways by Algre herself. Keenly insightful and sharply humorous, The Saint of Incipient Insanities is a vibrant exploration of love, friendship, culture, nationality, exile and belonging that introduces us to a wonderful new voice in international fiction.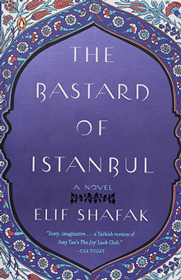 The Bastard Of Istanbul
As an Armenian American living in San Francisco, Armanoush feels like part of her identity is missing and that she must make a journey back to the past, to Turkey, in order to start living her life. Asya is a nineteen-year-old woman living in an extended all-female household in Istanbul who loves Jonny Cash and the French existentialists. The Bastard of Istanbul tells the story of their two families--and a secret connection linking them to a violent event in the history of their homeland. Filed with humor and understanding, this exuberant, dramatic novel is about memory and forgetting, about the need to examine the past and the desire to erase it, and about Turkey itself.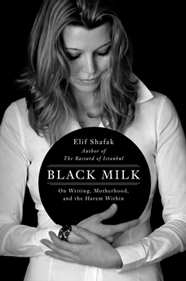 Black Milk
A thoughtful and incisive meditation on literature, motherhood, and spiritual wellbeing from Turkey's leading female author. After the birth of her first child, Elif Shafak experienced a profound personal crisis. Plagued by guilt, anxiety, and bewilderment about her new maternal role, the acclaimed novelist stopped writing for the first time in her life. As she plummeted into post-partum depression, Shafak looked to the experiences of other prominent female writers—including Sylvia Plath, Virginia Woolf, Simone de Beauvoir, and Alice Walker—for help navigating the conflict between motherhood and artistic creation in a male-dominated society. Searingly honest, eloquent, and unexpectedly humorous, Black Milk will be widely embraced by writers, academics, and anyone who has undergone the identity crisis engendered by being a mother.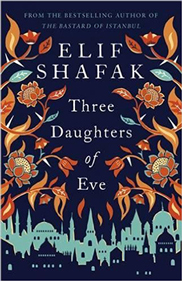 Three Daughters of Eve
In her new novel, one of Turkey's leading literary voices explores some of the most urgent and universal issues in today's world. This is a story about identity, politics, religion, women and God. Peri, a young Turkish woman who grows up observing the clash between her father's lonely secularism and her mother's Islamic religiosity, earns a scholarship from Oxford University and arrives in England. She becomes friends with the charming Shirin, an atheist Iranian girl, and Mona, a headscarved Egyptian-American. It is an unlikely friendship among three very different girls from Muslim backgrounds. Her life changes dramatically when she meets the charismatic but controversial Professor Azur who teaches about God. Peri falls in love but it is a love that will bring an unexpected twist and a dark secret she carry for many years to come. By observing Peri's life in contemporary Istanbul, Shafak takes a close look at Turkey today and reveals the problems that society hides within. This courageous, rich and ambitious novel will resonate with many readers all around the world and raise important discussions.
Elif Shafak: TEDtalk: "The Politics of Fiction"
Elif Shafak explicitly defies definition — her writing blends East and West, feminism and tradition, the local and the global, Sufism and rationalism,
Elif Shafak - 40 Rules of Love - A Storytellers View
Speaking on The Power of Storytelling and the (unifying) impact words can have on people.
Elif Shafak & Viviane Reding: Sense and Sensibility - A Conversation Beyond Borders
Elif Shafak in conversation with Viviane Reding, a member of the European Parliament (DLDwomen 2014).
Elif Shafak - "East, West, and Global Souls"
The keynote speaker at the 2011 Campagna-Kerven Lecture, Boston University.
REVIEWS
2017
The Guardian on Three Daughters of Eve:
05.02.2017 The Times:
04.02.2017 The Book Eaters:
03.02.2017 Financial Times:
30.01.2017 Lonesomereader:
2016
01.11.2016: Neue Zürcher Zeitung (NZZ):
23.10.2016: Frankfurter Allgemeine Sonntagszeitung
19.02.2016: Libros y literature
26.01.2016: The Oxford Culture Review
2015
31.07.2015: The Architect's Apprentice
23.06.2015 The Washington Post
08.06.2015 The New York Times
12.05.2015 Seattle Times
04.04.2015 Winnipeg Free Press
31.03.2015 Book Page
31.03.2015 Bookriot
02.03.2015 Publishers Weekly
01.03.2015 House of SpeakEasy
10.01.2015 The Spectator
03.01.2015 Thee Press and Journal
01.01.2015 World Literature Today
2014
27.12.2014 The Telegraph
20.12.2014 The Independent on Sunday
06.12.2014 Asian Review of books
05.12.2014 World Literature Today
22.11.2014 The Guardian
13.11.2014 The National
09.11.2014 The Guardian
07.11.2014 Financial Times
30.10.2014 The Independent
07.04.2014 Tages-Anzeiger
18.01.2014 The Age Entertainment
07.01.2014 Sunday's Zaman