Literary and Creative Management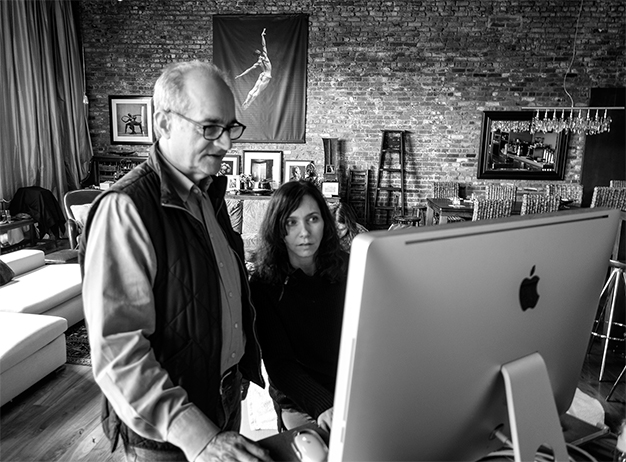 The literary division of CreativeWell, Inc. primarily represents non-fiction books that share important stories, unique perspectives, expansive ideas and the creative vision of the celebrated thought leaders, experts, authors, journalists, activists, photographers and artists we represent.
A few of our projects:

• First They Killed My Father: A Daughter of Cambodia Remembers (HarperCollins, 2000), the bestselling memoir by Loung Ung, a child survivor of the Cambodian genocide, is now a feature film produced and directed by Angelna Jolie which is being released by Netflix on September 15, 2017. Our lecture division has booked the author for over 150 speaking engagements.
• The Art of Movement (Black Dog & Leventhal, October 2016) by Ken Browar and Deborah Ory who have gained global recognition as the NYC Dance project, quickly became the #1 bestselling dance photography book. It was picked by Oprah as one of her 12 recommended holiday gift books in her December issue of 'O." The book sold out a week before Christmas and a second edition was ordered. We also helped Ken and Deborah launch art print sales of their remarkable images by securing gallery representation and a February, 2017 show at the Holden Luntz Gallery in Palm Beach.
• NOBODY: Casualties of America's War on the Vulnerable, from Ferguson to Flint and Beyond by Mark Lamont Hill (Atria/Simon & Schuster, August 2016) went on the New York Times monthly bestseller list in the first weeks of publication. We secured the audio book deal with Blackstone Audio that will be out Spring 2017.
We bring our decades long experience in launching projects, managing media requests, developing book launch strategies, promoting authors through our lecture division, and partnering with you to pursue every potential opportunity for the successful publication and promotion of your book.
It is a great pleasure to collaborate with our clients to realize the fullest expression of their ideas and creative vision in every medium that we pursue on their behalf.
Best wishes,
George Greenfield

Founder & President
Phone
+1 973 783 7575
Email
Mail
P.O. Box 3130
Memorial Station
Upper Montclair, NJ 07043